Wildlife Ranger Challenge - 2021 ZimParks Teams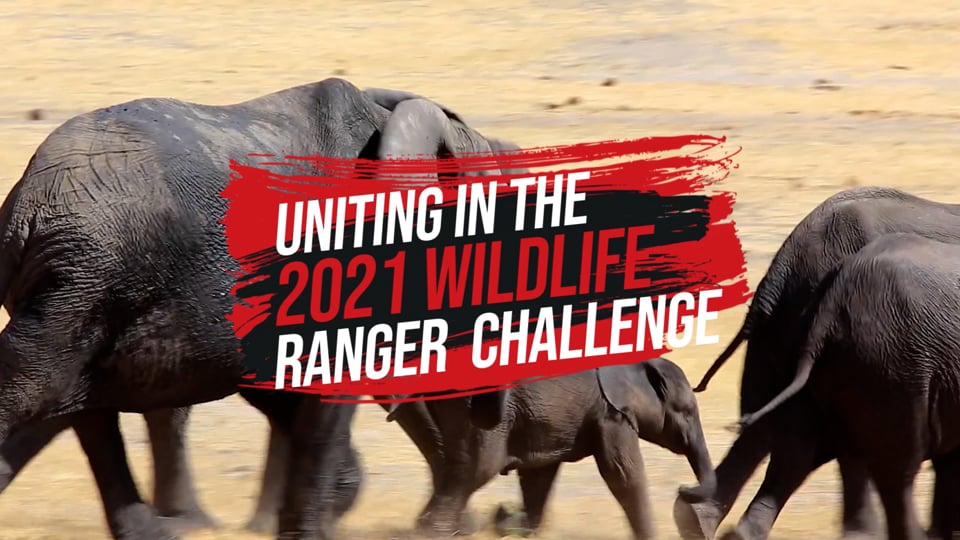 Wildlife Ranger Challenge - 2021 Wrap Up
Wildlife Ranger Challenge Launch 2021
About Tashinga Initiative
Wildlife Ranger Challenge
Ranger Challenge 2020 - Weekly Challenges
Ranger Challenge 2020 - 21km Marathon
Wildlife Ranger Challenge 2021
2-Minute Push Up Challenge
Ranger Challenge 2020 - Weekly Challenges
Ranger Challenge 2020 - Weekly Challenges
Tashinga Initiative - Riverine Antipoaching Training Course
Tashinga Ranger Patrol Boat
Motivated and healthy rangers teams are vital to conservation – Lynne Taylor
In the vast Zambezi Valley of Zimbabwe, Lynne Taylor's provides essential support to rangers, often at great risk. This has included boosting the supplies of anti-poaching equipment,  installing solar powered water pumps, and radio and satellite links so rangers can respond quickly.
SANParks E&CI – The Environmental Crime and Corporate Investigations (E&CI) Unit of SANParks focus on the investigation and apprehension of organized crime syndicates across South Africa
WWF-SA Wildlife Programme – A WWF-SA initiative working in Southern Africa and beyond to conserve rhinos and other endangered wildlife.
RHINO CONSERVATION AWARDS 2020 WINNERS ANNOUNCED
On World Ranger Day, the winners of the prestigious Rhino Conservation Awards were officially announced during an online event to celebrate the people and organisations who work constantly to reduce the threats and increase the sustainability of conservation efforts in Africa.
BEST CONSERVATION SUPPORTER
Winner: Lynne Taylor – The Tashinga Initiative. Lynne's targeted initiatives ensuring rangers receive the support necessary to perform optimally have transformed the well-being and operational capabilities of the rangers in the Zambezi Valley. This enables them to function effectively and supports their extraordinary work in conservation and on-going protection of threatened species in Zimbabwe.
This year, as we endeavour to make the rangers of Africa safer, the Rhino Conservation Awards will be sponsoring over 250 rangers with Ranger Protect insurance cover. This vital policy provides rangers with the necessary protection they need to comfortably and confidently perform their duties in the field and ensures the well-being of Africa's rangers and their families is improved through the provision of adequate insurance cover in the event of injury or death.
These awards are hosted annually in collaboration with the Game Rangers' Association of Africa (GRAA) and are made possible with the generous support of sponsors ZEISS and Chinese New Enterprise Investment (CNEI) and are endorsed by the Department of Environmental Affairs (DEA). His Serene Highness Prince Albert II of Monaco, who is committed to the protection of endangered species through the support of his Foundation, is the Patron of the Rhino Conservation Awards.
"I'd like to say how deeply grateful I am to all these men and women. And I would also like to say that your work goes beyond the individual animals you protect and save. You are defending the rights of nature faced with humanities destructive and irresponsible greed." – HSH Prince Albert II of Monaco
Press release complied by Love Africa Marketing.